Off to Berlin
Whatever you are looking for – Berlin has it. The German capital has not lost its magic since the Roaring 20s through the last century's history. On the contrary – the city's overwhelming historical and political significance is part of the vibrant culture that captivates every visitor.
In the northwest of Germany, surrounded by lakes, forests, and rivers, Berlin attracts visitors with a unique blend of art, culture, nightlife, history, and nature. Between thundering festivals, famous landmarks, and countless art galleries, one can simply not get bored.
Here you find:
Facts at a glance
5 good reasons for moving to Berlin
What to do in Berlin
Capital of Germany
Inhabitants Berlin City: with 3.7 million, the largest city in Germany
Inhabitants metropolitan region: 6.2 million
Location: northeast of Germany
Famous for: Techno parties and art galleries
Surprises with: Countless parks and even more art galleries
Traditional food: Currywurst, kebab
Sights: Berlin Wall, Brandenburg Gate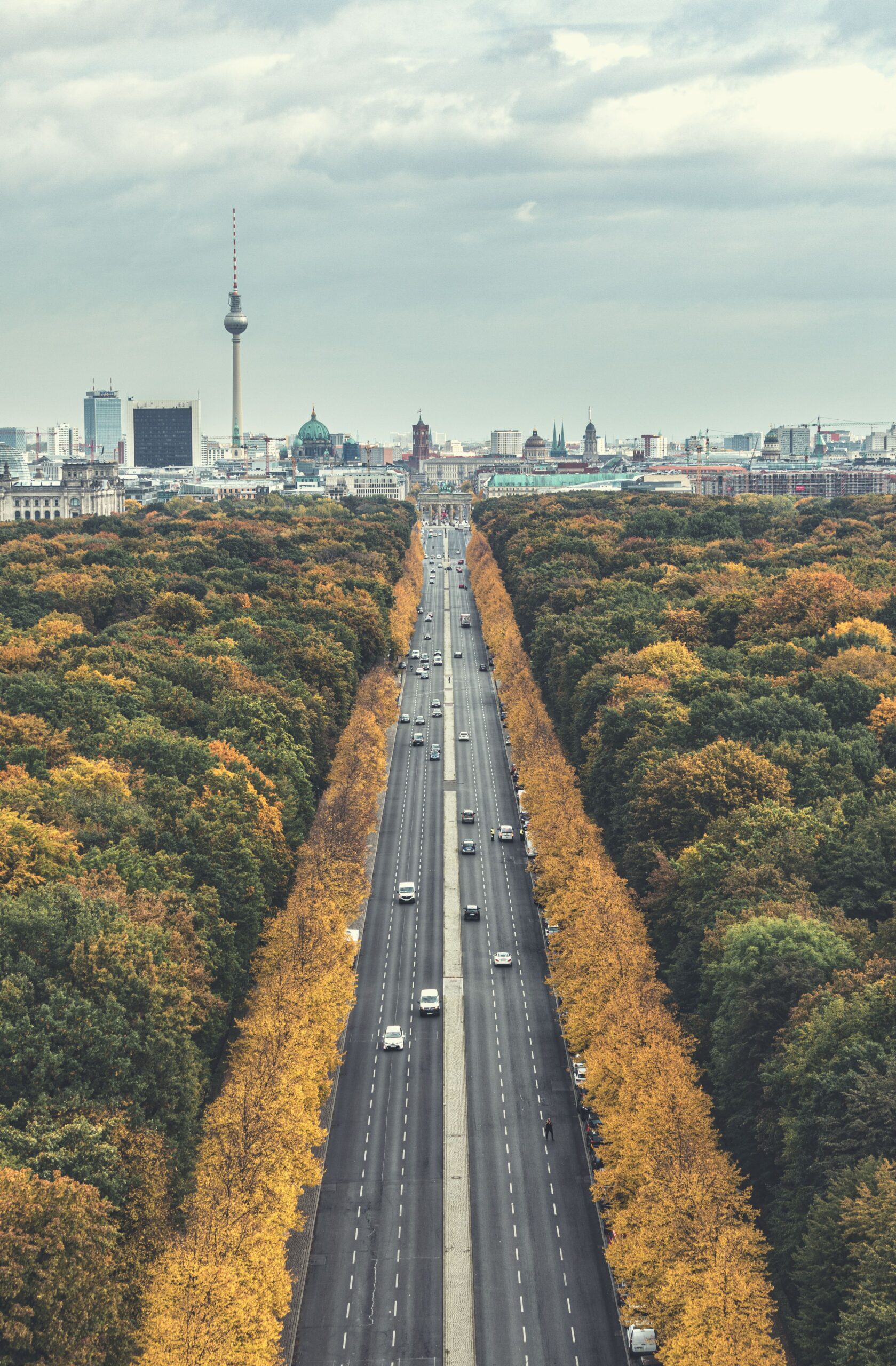 Why move to Berlin?
5 good reasons to experience Berlin
1) Multicultural  – Multikulti
One million of Berlin's 3.6 million inhabitants have foreign roots. In addition, the capital also attracts a large number of Germans from other parts of the country. They all bring a part of their culture and make Berlin a colorful mosaic of exotic restaurants, diverse festivals, extraordinary concerts, and different languages. That's why it's easy to get along without German: Berliners are used to switching to English in conversation.
2) Mix of scenes
Berlin is one of those cities that are simply special. Characterized by contrasts, Berlin offers everyone what they are looking for. From techno to classical music, chic to punk, glamour to Antifa. Alternative lifestyles find freedom here. People come to Berlin to be or become themselves.
3) Art and culture
With countless historical and art museums, galleries, bold modern architecture, buildings steeped in history, street art, monuments, castles, landmarks, and the Museum Island, there is always something new to see and discover in Berlin. In addition, there are various events, theater, ballet, and concerts of all kinds.
4) Big city with space
About 46% of Berlin's land is green, with over 2500 parks, three rivers, and numerous lakes and canals. In addition, there are unique places like the disused Tempelhof Airport, which today, with its 368 hectares, offers more space to walkers, runners, skaters, kite surfers, and cyclists than Central Park in New York.
5) Start-up metropolis
Berlin is where the creative minds meet – it has one of the highest monthly start-up numbers. Perfect for networking internationally and meeting dedicated, like-minded people with innovative ideas. What's special about working in Berlin is the great emphasis on work-life balance. Berlin is not in a hurry.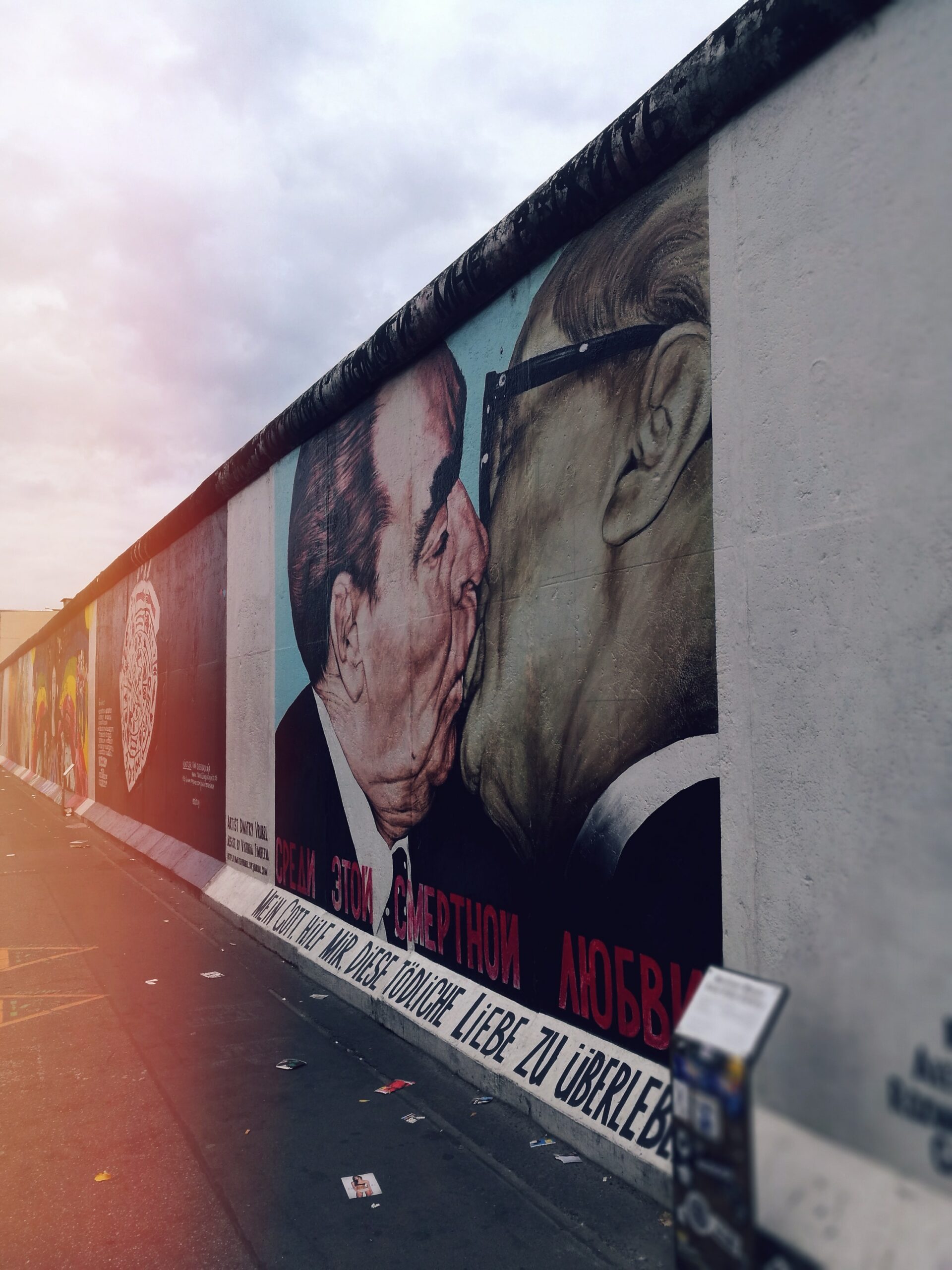 What to do in Berlin?
1) Berlin Wall and East Side Gallery
The Berlin Wall Memorial consists of a preserved section of the Wall with a watchtower and allows visitors to recreate the reality of the border fortifications. Immediately after the fall of the Wall, 118 artists from 21 countries began beautifying the longest remaining piece of the Wall. With its 1.3 kilometers of history and art, the open-air East Side Gallery on the banks of the Spree River now counts as a memorial.
2) Holocaust Memorial
A significant memorial to German history was designed by New York architect Peter Eisenman and commemorates the victims of the Holocaust. It is accompanied by an underground gallery that provides extensive information and stories about the period.
3) Döner and Currywurst.
Berlin is home to the largest Turkish community outside of Turkey, which is why it is said to be the birthplace of the kebab: the Hasir snack bar in Kreuzberg. You should try this iconic dish in a kebap restaurant with a queue – these are the good ones, and it's worth it!
Currywurst is a tradition in Berlin, and you can get it all over the city for a bargain price. So be sure to try if the irresistible combination of sausage, curry, and ketchup is for you.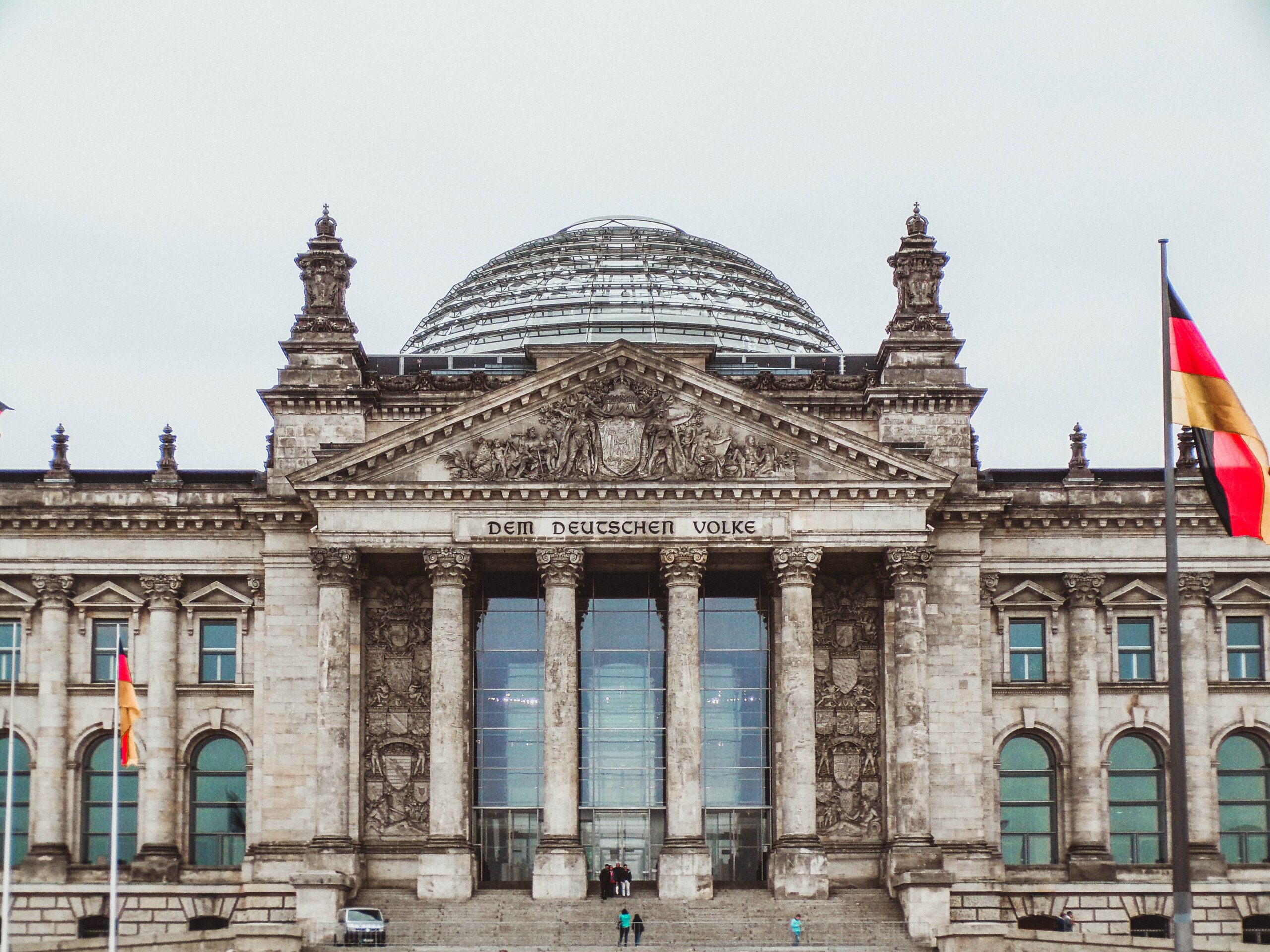 4) Reichstag Building
This neo-baroque building has survived wars, Nazis, fires, bombings, the division, and reunification of the country, only to return as a symbol of a new era in German history. Today it houses the German Bundestag, and visits can be booked in advance.
5) Step by the Späti!
Like no other city in Germany, Berlin lives its kiosk culture. No wonder that the kiosk in Berlin has even earned its dedicated name, "Späti" ("late sale"). Your favorite Späti is always available, especially when the supermarkets have already closed their doors. You can do your shopping here until late at night – traditionally, snacks and beer to enjoy an evening in one of the many parks.
6) Brandenburg Gate
Probably the most famous landmark in all of Germany is a large gate on Paris Square, built in the 18th century by Prussian King Frederick Willhelm II. A few years later, the victorious Napoleon symbolically entered Berlin through the Brandenburg Gate after the Battle of Jena-Auerstedt.
7) Tiergarten
Whether you're looking for classical monuments, a place to reflect, admire nature, jog or drink beer, you'll find it in Berlin's most famous park. After about an hour, the 5 km circular walk will bring you back to the entrance, or you can explore the magnificent park some more on the numerous sneak paths.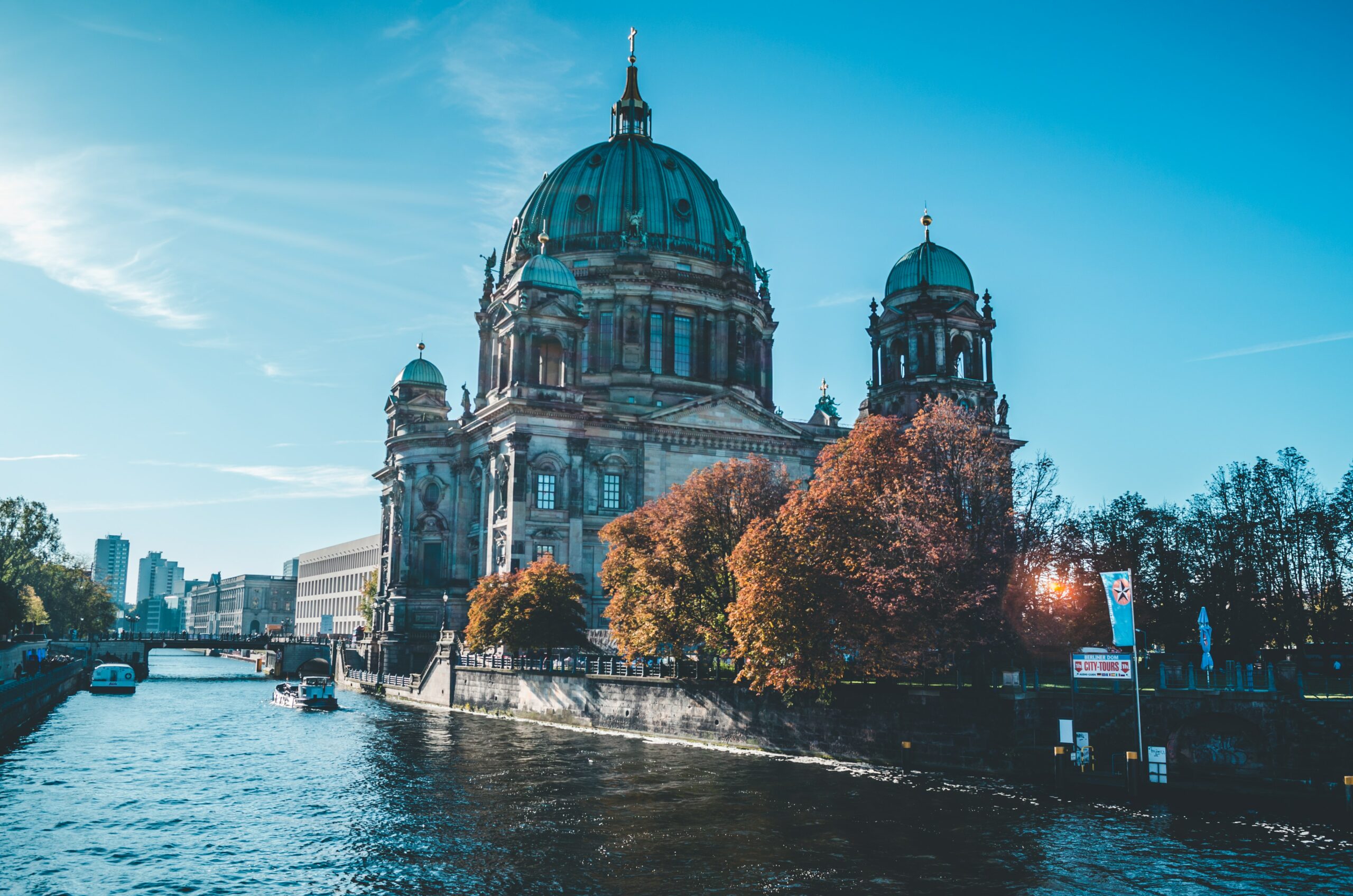 8) Museum Island
In the middle of the Spree River is a small island that is a UNESCO World Heritage Site, and not without reason: it is home to some of the most famous museums and works of art in the world. The Pergamon Museum houses a reconstruction of the Ishtar Gate, a city gate of Babylon and one of the original 7 Wonders of the World. The Bode Museum specializes mainly in sculptures from the Byzantine period, while the Altes Museum focuses on Greek and Roman art.
The Old National Gallery displays art from various periods worldwide, and the Neue Museum features Egyptian art.
9) Kreuzberg
In Viktoriapark, Kreuzberg offers a panoramic view of the city you should not miss. Kreuzberg as a district is also worth a visit with its many small stores, bars, and restaurants.
10) Sex, Drugs, and Techno
Berlin's club scene has its roots in the wild 1920s and still has a reputation for being intense and unbridled. Unlike in the '20s, today, techno can be heard almost everywhere in clubs and open-air concerts, but also in cafes and the subway. In world-famous clubs like Berghain, you can dance the night away from Friday to Monday – as long as you can get in…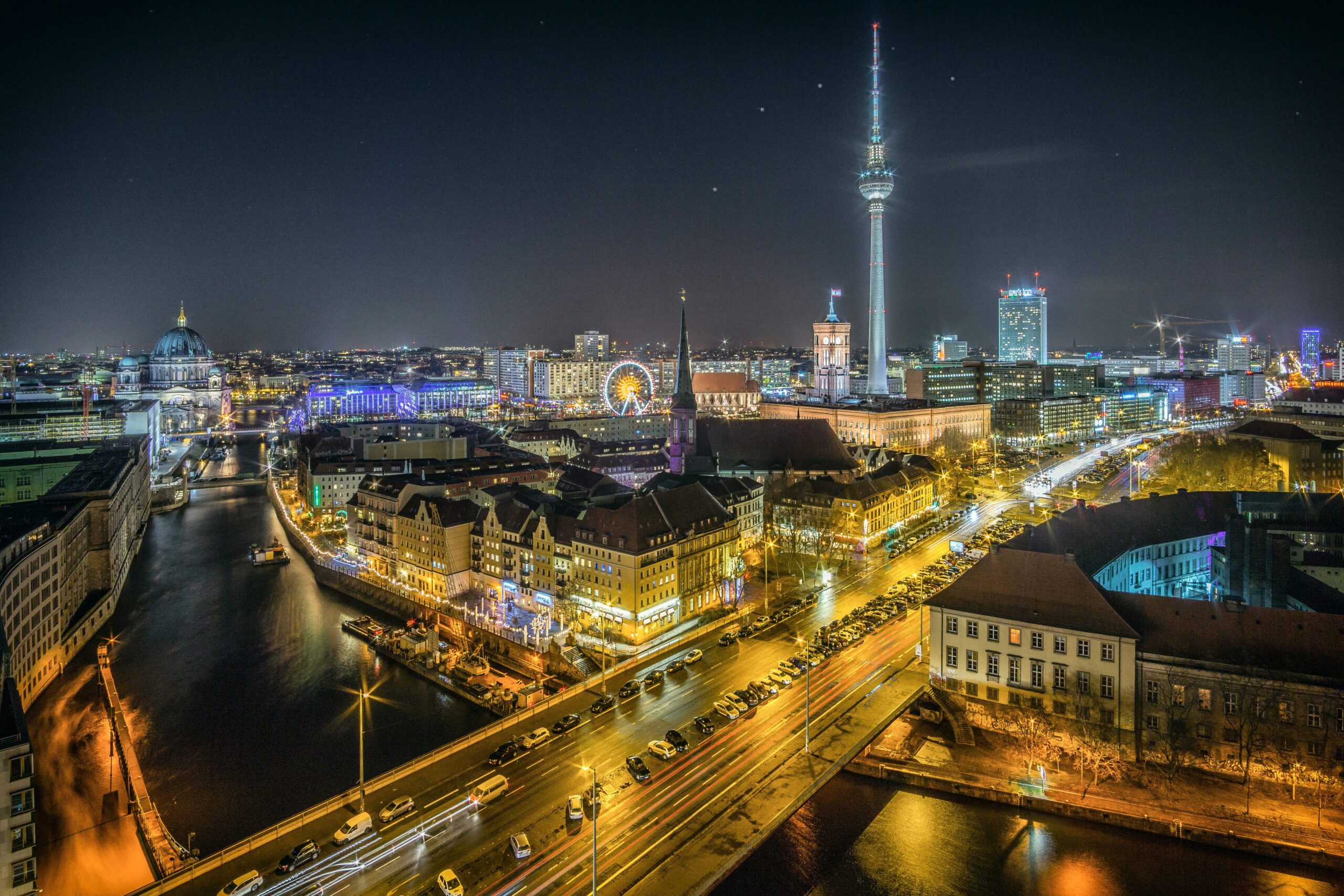 Is the Berlin starting to sound good? Contact our relocation experts will assist you step by step with the organization of your move, so that you can lean back and look forward to your new home!