Spouse Business and Career Coaching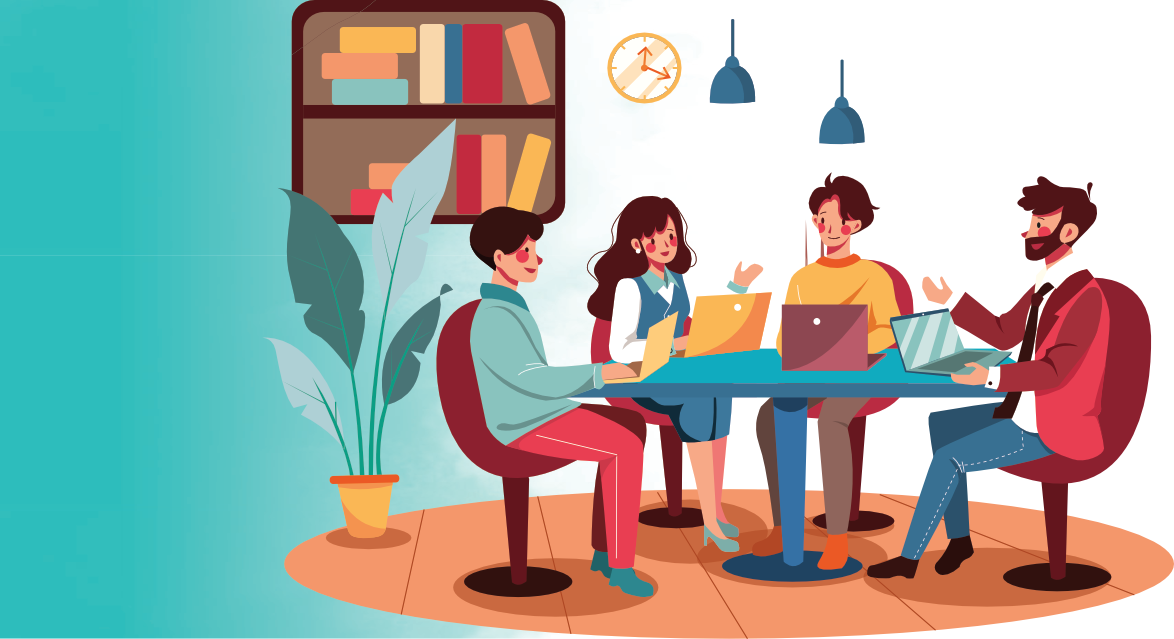 Expats do not usually come to Germany alone but with their families. The one who is often missed out is the spouse. Especially those who have still worked in their home country often have the desire to work in Germany as well. Without professional support, this process can be very difficult and time-consuming. HereLocation offers you a Spouse Business and Career Coaching, which supports the accompanying partner during the resumption of his or her professional activity and answers all arising questions around job search and business registration.
Fast return to working life for spouses
Spouses often wish to work abroad again. Even if the international transfer is accompanied by a higher salary, the securities of a second income are not to be ignored. In addition, a professional activity goes along with a higher self-esteem and offers the opportunity to establish new social contacts. As a professional relocation service, HereLocation is your partner in gaining a professional foothold in your host country. With our Spouse Business and Career Coaching, we ensure that your partner can take up work again in Germany early.
Spouse Business and Career Coaching: Self-employed or hired?
Our Spouse Business and Career Coaching starts with us developing a customized business concept for you that exactly fits your individual wishes and needs. Are you looking for self-employment in Germany or would you rather like to work as an employee? Depending on whether you want to open your own business or become an employee, we will support you with various offers.
Working as an employee in the host country
If you decide to work for a company, we will actively support you in finding a job. On the one hand, this includes the search for a suitable work place. Therefore, we not online consult different online portals, but also accompany you to the employment office. Unfortunately, the officials usually do not speak English or any other foreign languages. Communication problems are virtually inevitable. With the help of a qualified companion from HereLocation, you can overcome language barriers and ensure that the appointment will be successful.
For sure we also support you in writing an application letter. The requirements for a good application can be very different depending on the country and language. No matter whether you want to write your application letter in German or English, we will give you valuable tips and advice for a good formulation.
Self-employment and business registration in Germany
Many spouses wish to become self-employed in their host country. The big advantage is that self-employment brings enough flexibility to reconcile job and family.
However, becoming self-employed is first accompanied by numerous visits to the local authorities, which the spouses rarely handle alone due to language problems. Whether you have to visit the tax authorities or register a business – HereLocation is always there for you. We coordinate all the administrative activities for you that need to be done.
If you are planning something bigger, we will be happy to put you in touch with suitable career consultants such as the "IHK" and the "Wirtschaftsförderung". Although the consultants often speak English, the relevant information on the company's websites is usually only available in German. HereLocation will be happy to help you with this.
Recognition of qualifications
Some professions in Germany are regulated. In order to practise these in Germany, you have to recognise your foreign vocational qualification. Different authorities assess and recognise foreign academic and vocational qualifications. HereLocation helps you to find out whether you need to have your qualification recognised and which institution is the right one for this. We will help you prepare your documents and provide you with a partner if you need professional translations.
If the recognition is not given, you will have to take certain compensatory measures, e.g. by attending a course seminar. HereLocation will be happy to help you with this as well.
Residence and work permits
Spouses who move to Germany have unrestricted access to the labour market. However, in order to be allowed to work in the host country, a number of requirements must first be met. We will check individually, whether these conditions are given or if you may need to change your residence permit in order to be able to work in Germany.
If it is not possible for you to obtain a work permit for your profession in Germany, we will discuss with you how you can still gain a foothold in your host country. Where do your skills lie? What are your passions? Make your hobby your profession and start a second career in Germany.
HereLocation makes it possible for spouses to start a new career in Germany or successfully continue the former one. Please feel free to contact us if you have any questions or if you are interested in our Relocation Services. We look forward to hearing from you!
Spouse Business and Career Coaching wit HereLocation – Our Services at a glance
Help with identifying suitable job offers
Accompaniment to the employment office
Help with writing the application letter
Assistance with business registration and tax
Mediation with suitable career consultants
Support with procedures for recognition of foreign qualifications
Assistance with applying for work permits
Would you like to start a second career in Germany?