International relocation with HereLocation: Advantages for companies
An international transfer of professionals is always a great challenge for employees and their families. Leaving the familiar environment and making a new start in an unknown country is not easy. About three quarters of all failed personnel transfers are due to the fact that the integration of the employees in the country of arrival was not successful.
A failed personnel transfer is inevitably associated with high costs for companies. Make the new start in Germany as easy as possible for your employees by offering them professional support through a relocation service. HereLocation accompanies and supports your employees during the entire relocation process and ensures with a lot of empathy and professional competence that the expats feel completely comfortable after a very short time.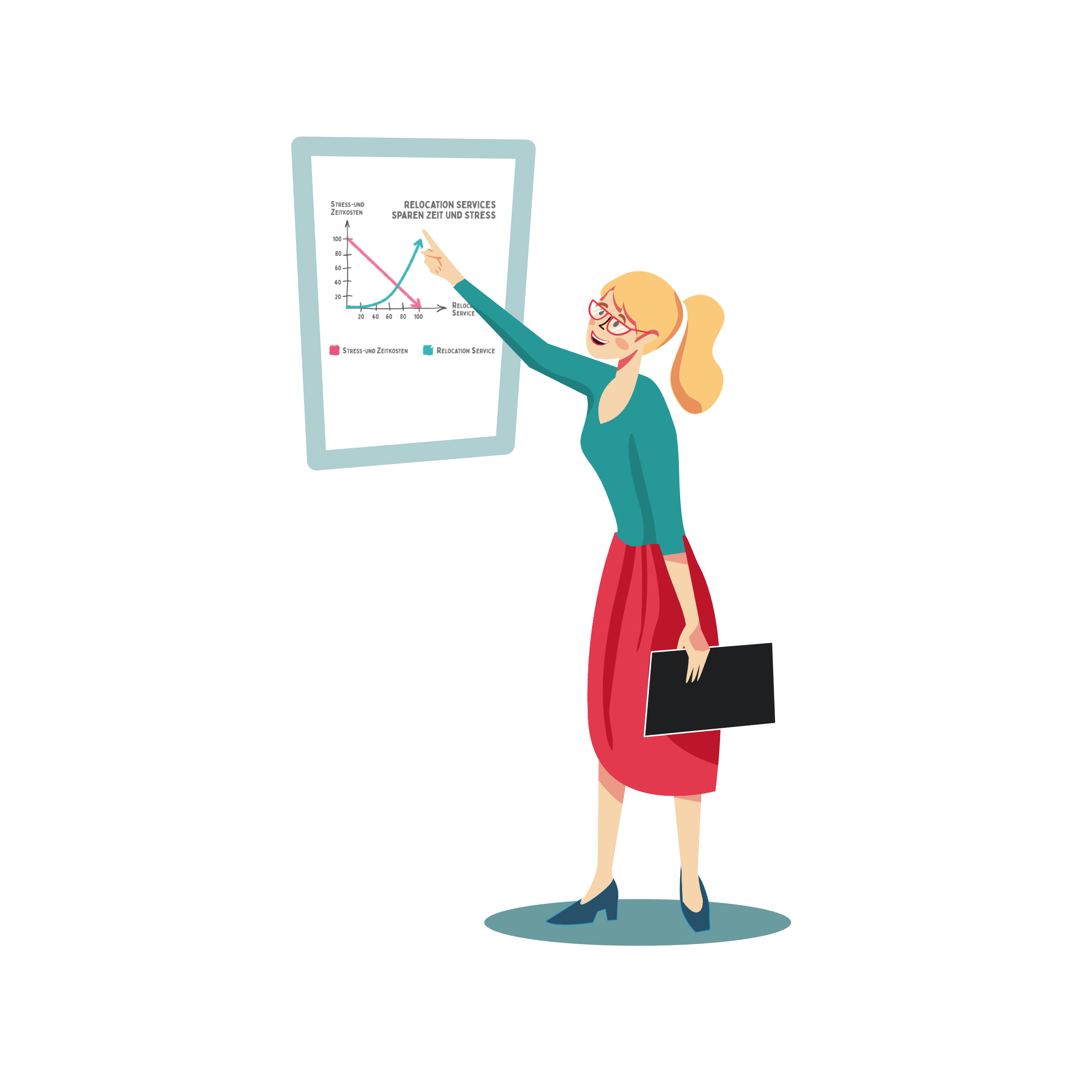 HereLocation: Customized solutions for your new employees
We plan and coordinate the entire on-boarding process for your new employees. We take care of all administrative formalities, the search for accommodation, etc. We do everything in our power to ensure that your employees settle in to their new environment as quickly and easily as possible, while also taking into account the needs of the accompanying family members. This enables the specialists to start their new job in a carefree and cheerful manner. You yourself benefit from the increased efficiency of your satisfied and motivated employees and do not have to deal with the bureaucratic hurdles of on-boarding yourself.
With our services we address both international large enterprises with regular personnel transfer and small and medium-size enterprises, with which the recruiting of foreign specialists rather the exception represents. We do not offer complete packages, but adapt our services individually to your needs. Contact us if you would like to find out more about our relocation services for companies. We look forward to hearing from you!
Are you experiencing the consequences of the shortage of skilled workers and are you looking for competent employees from abroad? If so, please feel free to contact us.
Relocation service for companies: Your advantages at a glance
+ Cost efficiency: Minimize your costs by outsourcing all administrative matters to a competent relocation service.
+ Transparency: We explain to you exactly what costs you must expect if you want to make use of our relocation services. We thus offer you a clearly defined cost framework without hidden additional costs.
+ Individuality: We offer individual, customized solutions and adapt our services to the specific needs of your employees.
+ Minimal loss of working time: During the move the transferee has to take care of many things and cannot work full time. Minimize the resulting losses by outsourcing much of the work to an external relocation service. So your employees can start working immediately at their new place of work.
+ Satisfied employees: Show your employees your appreciation by offering them professional support through a relocation service. Your employees will settle in to their new environment more quickly and will be more satisfied and motivated in their professional work – which will also benefit your company.
+ Reputation enhancement: Show that you care about the well-being of your employees and sustainably improve the reputation of your company by using the help of a relocation service when relocating. In this way you can position yourself as an attractive employer in the market, where job seekers will be happy to apply.
Do you need assistance with international assignments?