Orientation tour with HereLocation
The decision for or against accepting a job offer always depends on whether the employee can imagine living in the new working environment. Anyone who does not feel comfortable in the new residential area will not be happy there either. In this case, there is a high probability that the expatriate will resign and return home earlier than expected.
HereLocation helps you to find out whether you might like living in your new home. On a short orientation tour accompanied by a local relocation expert, we will make sure that you a good impression of the new surroundings. You and your accompanying family members will get familiar with all facets of your host town. Furthermore, we will provide you with all the necessary information about life in Germany. In addition, we will be happy to provide you with a checklist, from which you can take all the necessary steps that you must take before your move – of course always taking into account the relevant deadlines.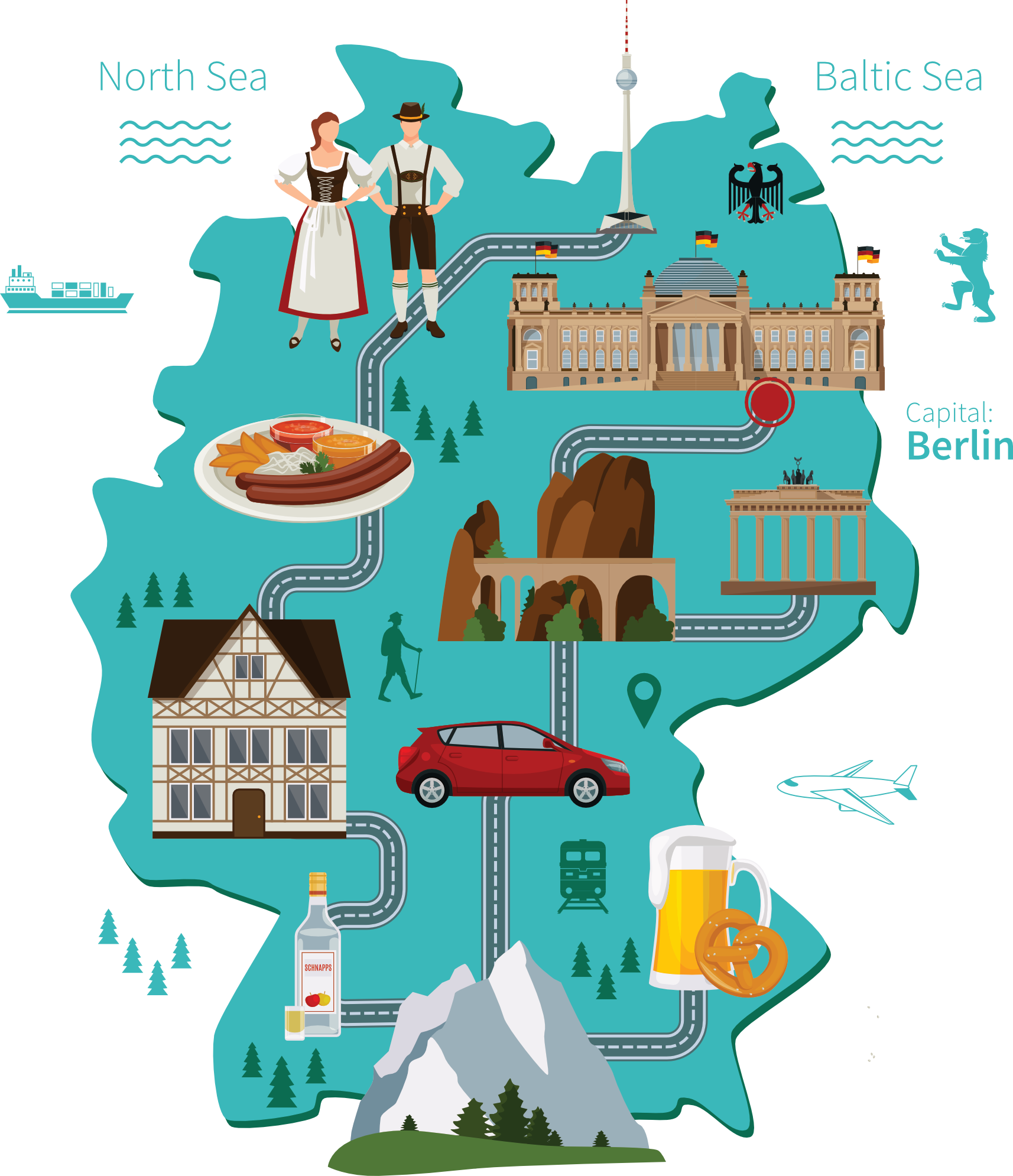 Orientation tour through your new city: Individually designed to suit your personal wishes
The orientation tour considers all factors that are interesting for you and your family and is individually customised to your own wishes and needs. We will be happy to inform you about free-time activities and shopping possibilities in your new residential area and will take a look at the schools and kindergartens in the neighbourhood together with you. Last but not least, we provide you with important general information such as the current situation on the housing market, the cost of living and other useful everyday tips. Look forward to exciting insider knowledge and let us give you individual tips and addresses.
Flexible orientation with HereLocation
The date of your orientation tour can be flexibly chosen at HereLocation. We will be happy to arrange an appointment with you, which can also take place after your move, if you prefer. I desired, we provide you with all important information in an information brochure, by telephone or by video call. We take our time for you and answer your questions individually in a personal meeting. Contact us now to find out more about the possibilities and options of an orientation tour. We look forward to your inquiry!
Orientation: Included services
Short orientation tour through the neighbourhood including information about the new surroundings (shopping facilities, free-time activities, schools and kindergartens)
Advice on daily life in Germany
Preparation of a relocation checklist taking into account all relevant deadlines
Individual advice on all questions and problems
Provision of insider tips and useful addresses
Are you about to relocate to Germany?