Moving to Stuttgart
Stuttgart's green hills stretch out in the heart of Baden-Württemberg between the Schwarzwald, Alb, and Upper Rhine. 
Internationally known as the cradle of the automobile, home to numerous global players, and an economically powerful industrial region, Stuttgart surprises many newcomers with historic buildings, green vineyards, picturesque alleys, and parks. 
Stuttgart's strong economy, with its many international companies, has long attracted workers from all over the world. So have the five surrounding counties of Göppingen, Böblingen, Ludwigsburg, Esslingen, and the Rems-Murr district, which together form the Stuttgart region. The area has an international population of about 40%. 
Here you find: 
Facts at a glance
5 good reasons to move to Stuttgart
Top sights
Where to live in Stuttgart?
Capital of the state of Baden-Württemberg 
Inhabitants Stuttgart City: approx. 635,000, the sixth largest city in Germany 
Inhabitants Stuttgart Region: 2.8 million
Counties: Böblingen, Göppingen, Esslingen, Ludwigsburg, Rems-Murr-Kreis (Waiblingen)
Location: southwest of Germany 
Known as: Cradle of the automobile 
Surprises with: Green hills and vineyards
Traditional dish: Spätzle 
Sights: Altes Schloss, Fernsehturm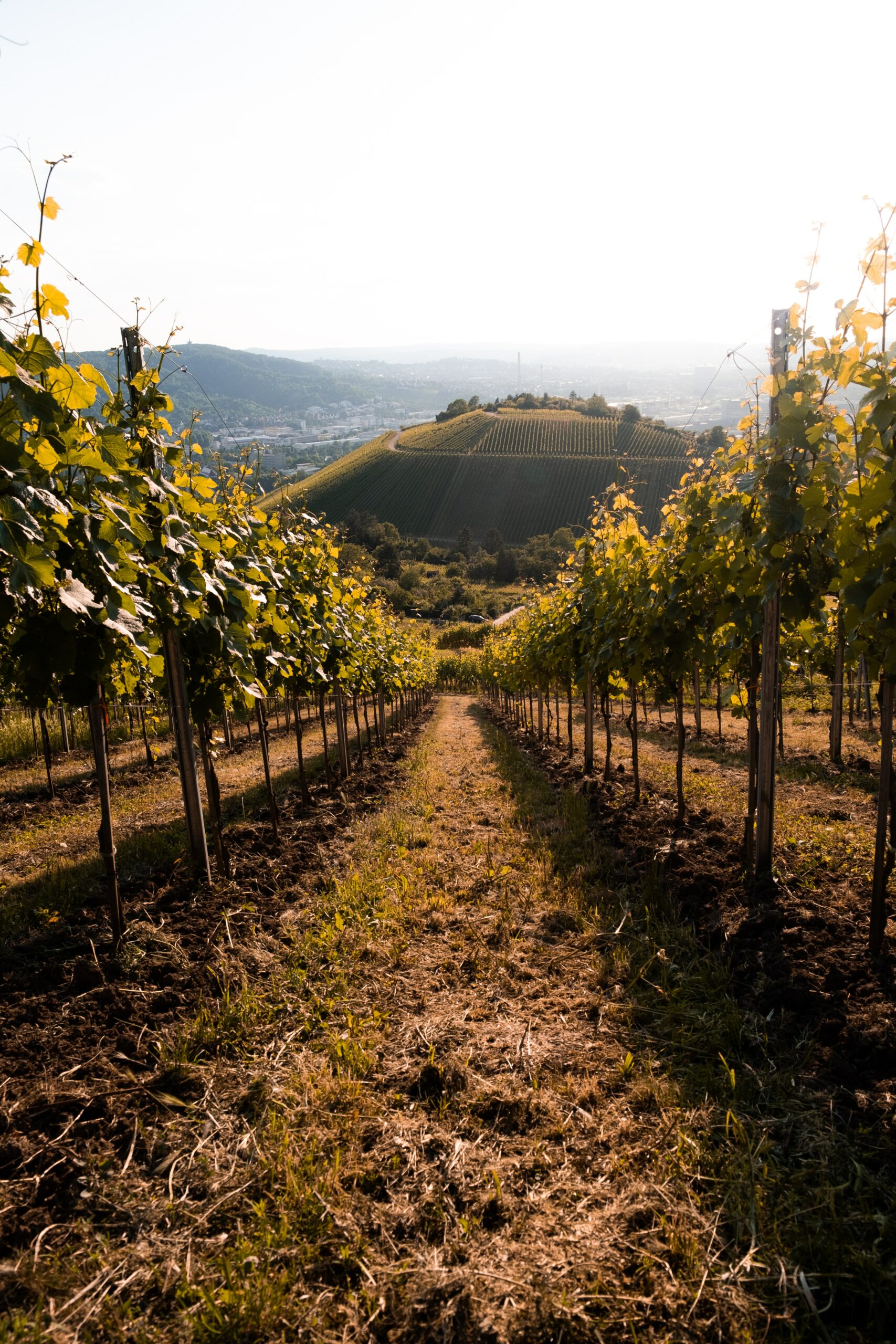 Why move to Stuttgart? 
5 good reasons for Expats and non-Swabians to move to Stuttgart:
1) Right in the middle – Get to know all of Europe 
Whether by car, bus, or train – in a few hours, you can reach Milan, Zurich, Paris, Brussels, or Amsterdam. And, of course, everything in between: from the Adriatic to the Alps to the Atlantic, everything is within reach for a long weekend. 
2) No German, no problem! 
Stuttgart is home to many international companies, universities, young people, digital nomads, and Expats – you can easily get by with English.
3) Always warm in the "kettle"
Stuttgart is located in a valley, the so-called "Kessel." It is considered one of the warmest regions in Germany. With only about 140 rainy days and an annual average temperature of about 16°C/60°F, it's usually easy to stay warm – even outdoors. 
4) Exciting food scene
If you like hearty food, southern Germany is an excellent place. The region is teeming with Swabian inns, farmers' markets, and local breweries, with a traditional bakery on every corner. A special feature of Swabian cuisine is that some of the most traditional dishes are inherently vegetarian. Must try: 
Kässpätzle
Zwiebelrostbraten
Brezel
Potato salad
In addition, of course, international cuisine is represented in great variety. You will find everything from Italian to Thai. 
Vegan options and dishes with organically and regionally produced ingredients are available in numerous trendy restaurants.
5) Folk festivals and Christmas market 
The Cannstatter Volksfest is, right after the Oktoberfest in Munich, Europe's second-largest beer festival. Yet it is far more authentic and takes place twice a year! Every year it attracts over 4 million visitors. For three weeks, there are rides, live bands, beer, and local wine in seven beer tents. In the fall, Ludwigsburg hosts the largest pumpkin festival in the world – not to be missed either! 
And of course, Stuttgart also offers the traditional German Christmas market, one of the most beautiful ones! Between November and January, more than 280 vendors set up their rustic log cabins in the squares and streets. Each is decorated with twinkling lights, elaborate Christmas scenes, and evergreen branches.
The stalls offer a stunning array of handmade goods: Wooden toys, pottery, embroidery and knitwear, soaps and natural cosmetics, organic, local treats, and Christmas decorations. 
And it is also a culinary experience: sizzling sausages, spicy pastries, marzipan, chocolate, roasted chestnuts, punch, and mulled wine. In addition, various choir concerts or music bands will sound.
For children, there are Christmas rides, a miniature train, an ice skating rink, and a cookie factory.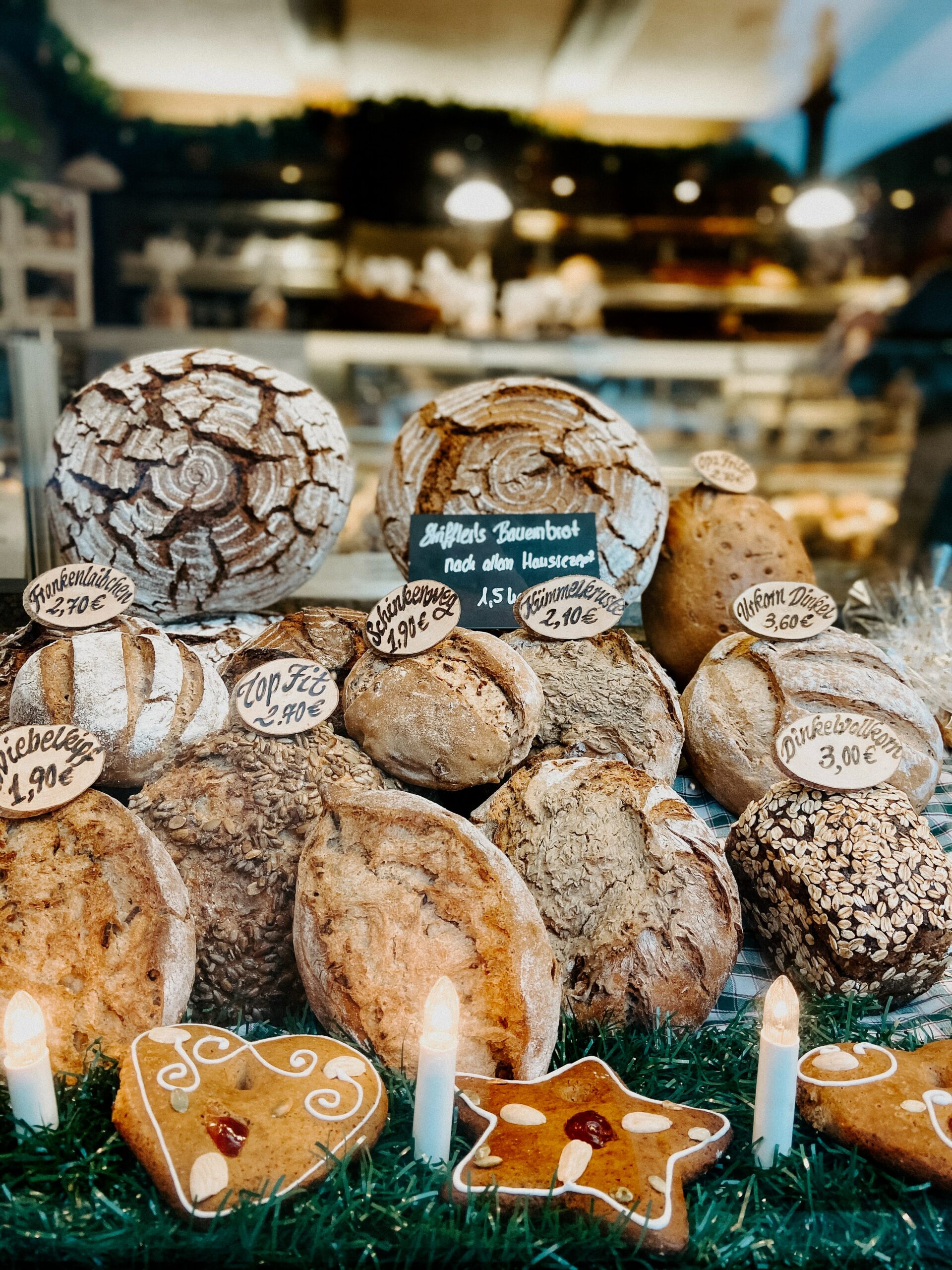 Stuttgart's top sights 
1) Schlossplatz
The Schlossplatz in the heart of Stuttgart has a unique flair. The former pleasure garden of the kings of Württemberg is surrounded by historic buildings, restaurants, the state museum, and the Kunsthaus. On sunny days, the people of Stuttgart frolic in the green spaces and cool off in the large fountain. Concerts, festivals, and open-air cinemas are held here, and in winter, people meet at the mulled wine stalls.  
2) Königstraße
Flanked by a variety of stores, cafés, and restaurants, Königstraße is the longest pedestrian shopping street in Germany. Stretching through Stuttgart's center, it is always bustling with life and invites you to go on extensive shopping sprees. But the charming side streets should not be underestimated either: cozy cafés, beer gardens, and smaller boutiques await here.
3) Art and culture scene
Whether it's the State Gallery, Liederhalle, Porsche Arena, State Theater, or Art Museum – there is always something to see. The Stuttgart Ballet and Opera House are world-famous and offer performances throughout the year. There is also no shortage of festivals, open-air concerts, and popular celebrations: spring festival, summer festival, Weindorf, pumpkin festival, Cannstatter Wasen – there is never a dull moment. 
4) Stuttgart City Library
The city library is worth a visit for its architecture alone. The modern building offers a vast selection of books, as well as sofas and desks for browsing or working.
5) Solitude Palace
Schloss Solitude served Duke Carl Eugen von Württemberg as a leisure and hunting lodge since 1763. It's located west of Stuttgart, high on a hill overlooking extensive grounds with green spaces and walking paths. The view of the surrounding countryside is magnificent. 
6) Ludwigsburg Castle 
North of Stuttgart, in the small town of Ludwigsburg, lies the sprawling, four-winged palace, with its parks and gardens. It is the largest baroque palace in Germany and one of the largest in Europe. Also on display is the oldest palace theater in Europe, built in 1757, which still has the original stage machinery. The theater museum displays some of the sophisticated mechanisms used to move it.
7) Altes Schloss and Landesmuseum
The impressive Old Palace rises on the Schlossplatz and today houses the Württemberg State Museum with its fascinating collections of medieval art, musical instruments, clocks, and the magnificent royal crowns and jewels.
Moreover, artifacts from the prehistoric inhabitants of the caves in the Swabian Alb can be seen here, including the oldest human artwork in the world. Rich Celtic grave finds and evidence from Roman times aren't missing either.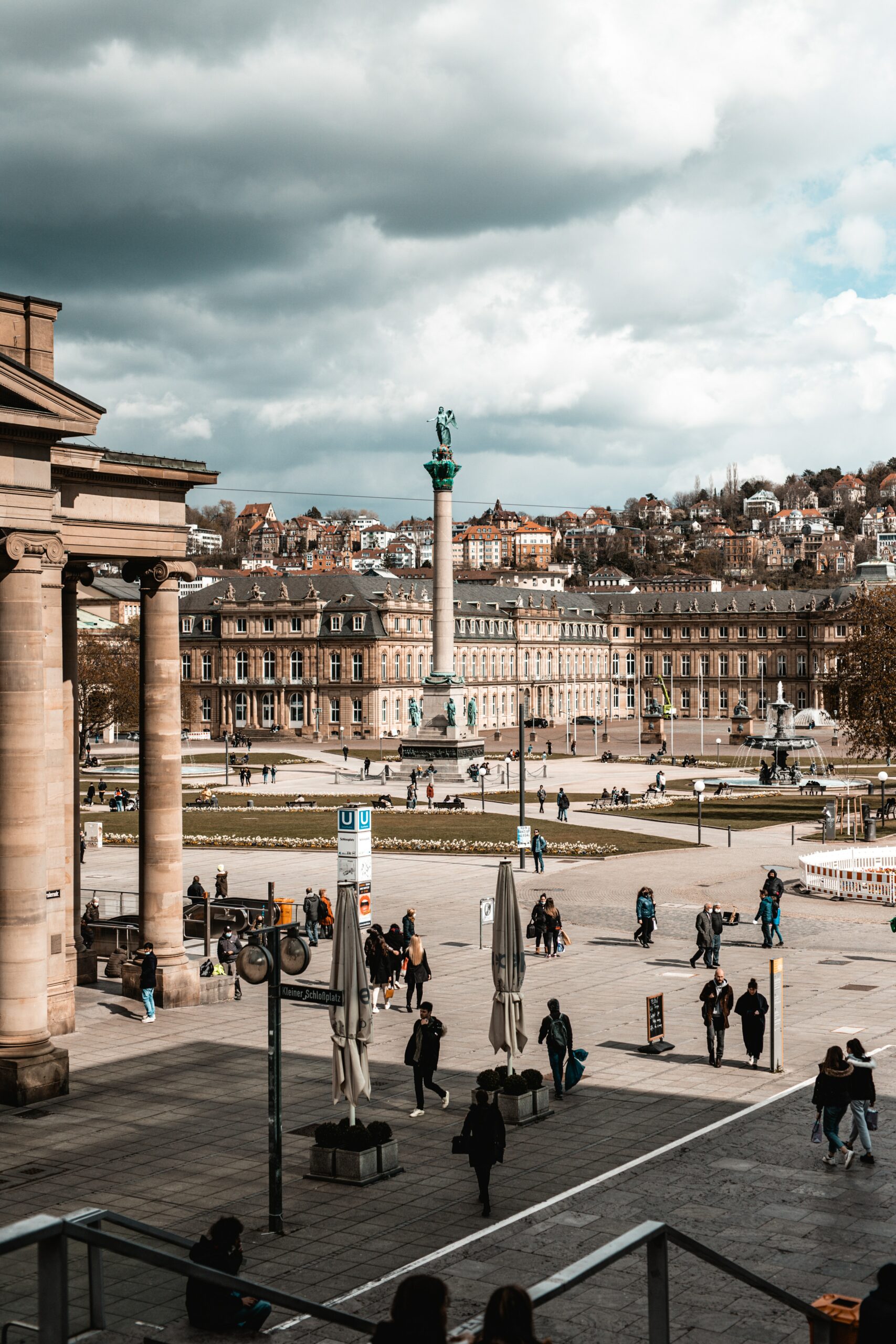 8) Beer gardens
Germany is known for its beer, and Stuttgart is no exception. Adopt the tradition of meeting friends in a beer garden on warm summer days or going out to eat with the family. Traditional dishes like Bratwurst or potato salad are usually available. Of course, there is always something for non-beer drinkers: local wine or a classic apple spritzer. Stuttgart is unique because some beer gardens are in the middle of the vineyards, from where you also have a beautiful view. Worth a visit: 
"Schlossgarten" – in a park with a children's playground and stage for music and live shows
"Czechs and Sons" and "Teahouse" – breathtaking view
"Bärenschlössle" – a lovely quiet atmosphere in the greenery
9) Wilhelma Zoo
"Wilhelma" is a diverse zoo with African elephants, tropical birds, domestic farm animals, and much more. The botanical garden, with its winding greenhouses and charming 19th-century architecture, is home to over 7000 species of plants.  
10) Bear Castle Park
An oasis for nature lovers, Bear Castle Park invites you to explore the network of trails connecting three lakes. In the middle of the park, there is the Bärenschlössle. Today it serves as a restaurant – perfect for a break with a cup of coffee or a glass of wine. 
11) The "Green U" 
Stuttgart boasts the greenest city in Germany and one of the greenest in Europe. The Green U consists of parks and green spaces, ponds and large trees, flower gardens, beer gardens with open-air events, the Wilhelma zoo, and numerous hiking trails that connect it all. It extends to the Killesburg, a large tower from which you can overlook the whole city. Perfect for walking, cycling, picnicking, or just enjoying nature.
12) Television Tower 
In 1956, the first television tower was built – and it was in Stuttgart. The platform of the 217-meter-high tower is open to visitors and offers a mile-wide view of the city, the vineyards, the Black Forest, and the Neckar Valley. At the top is a panoramic café-restaurant from which to enjoy the view. 
13) Vineyards
During the summer months, many wineries host wine tastings. The winemakers set up booths in their vineyards, with food or music, where you can taste and buy different wines. White and rosé wines are especially popular in the region.
14) Mercedes Benz and Porsche Museums
Porsche and Mercedes-Benz are headquartered in Stuttgart, and that's no coincidence. Gottlieb Daimler invented the first automobile here. As a result, the 135 years of German automotive history, 1500 exhibits, and 160 vehicles can be admired today in the two famous museums.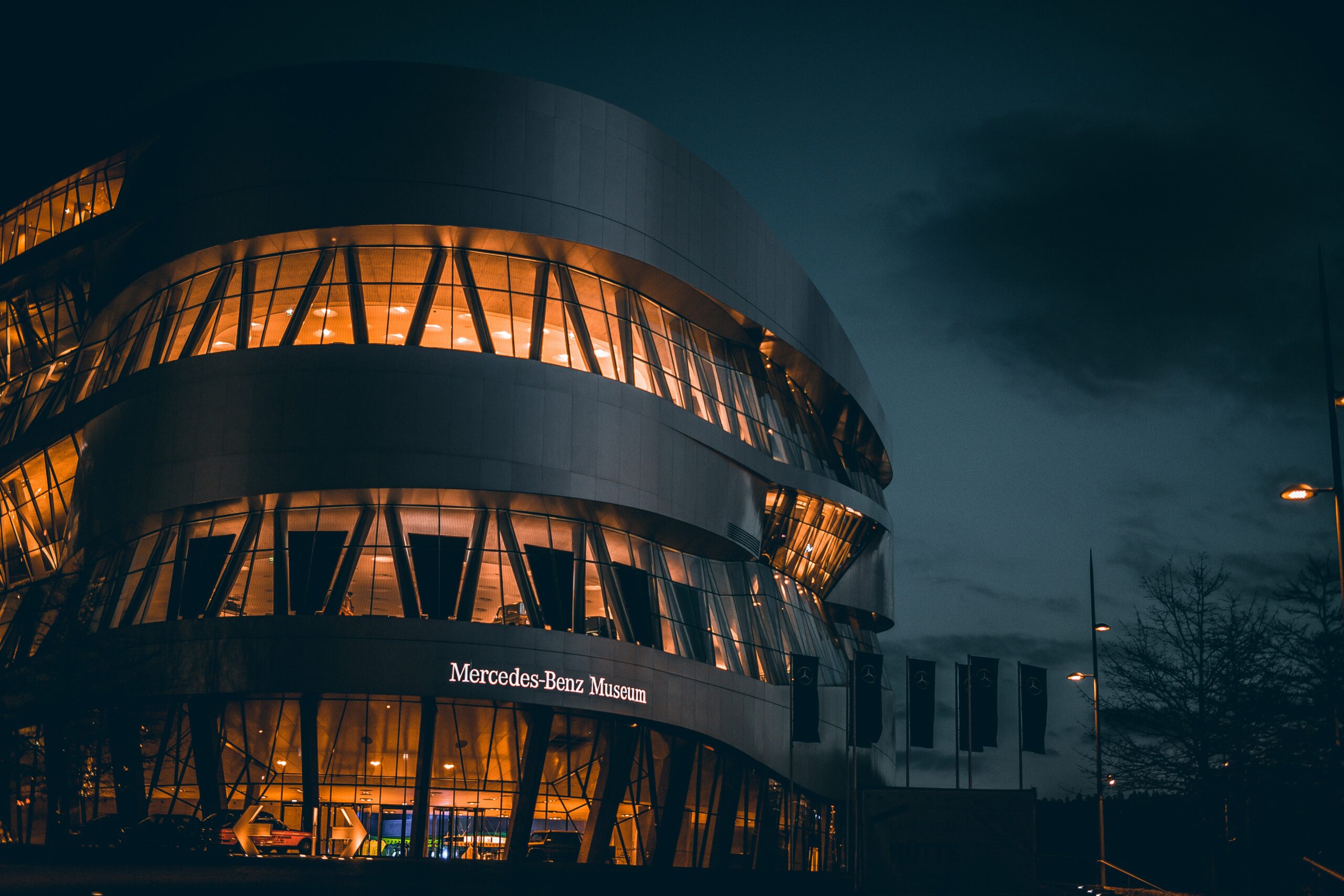 Where to live in Stuttgart?
In Stuttgart, everyone can find what they like: from lively and trendy neighborhoods in the city center to cozy suburbs and beautiful residential locations in the green vineyards surrounding the city.
Public transportation 
Stuttgart's public transportation system is excellent. Streetcars and buses transport you punctually from early in the morning until late at night. Regional trains also make it easy to reach the outlying districts and surrounding villages and towns in the Stuttgart region. So don't worry about transportation in and around Stuttgart when choosing an apartment – even without a car.
Stuttgart-Mitte
Stuttgart-Mitte is the heart of the city. It is the place to be if you want to enjoy Stuttgart to the fullest: City flair, restaurants, shopping, nightlife, sights, and events. There is always something going on here! However, it can be challenging to get hold of an apartment here; between office buildings and public facilities, there is little living space left.
Stuttgart-West
With its charming flair, Stuttgart-West is an attractive place to live close to the city center. Everything you need is within walking distance. It's full of markets, boutiques, cafés, theaters, and small parks. There is little room for cars here, but the public transportation network is fantastic and will take you anywhere. 
Stuttgart South and East: Degerloch, Killesberg
Outside the center but well connected, Degerloch is a bike- and family-friendly district that offers everything you need. At the same time, it spares you from the hustle and bustle of the city center. If you are looking for something more exclusive and want a garden for your children to play in, this is the place for you. It can also be worthwhile to take a closer look at the suburbs of Sindelfingen, Böblingen, or Vaihingen. 
Bad Cannstatt
Bad Cannstatt is the right choice for those looking for something more affordable or beer and soccer fans! Just minutes from the city center, Cannstatt beckons with a famous natural spa of mineral springs, colorful folk festivals, and the Mercedes Benz Arena. In addition, Cannstatt is the home of the Mercedes-Benz car company, including its museum. 
Stuttgart Region
The five surrounding districts of Böblingen, Göppingen, Esslingen, Ludwigsburg, and the Rems-Murr district with district capital Waiblingen together with Stuttgart-City form the uniquely economically strong core region of the German southwest. The 179 cities and towns in the metropolitan area are closely intertwined, and depending on your job, budget, and desire for country air or city vibe, it's also worth considering the smaller towns in Stuttgart's surrounding area as places to live.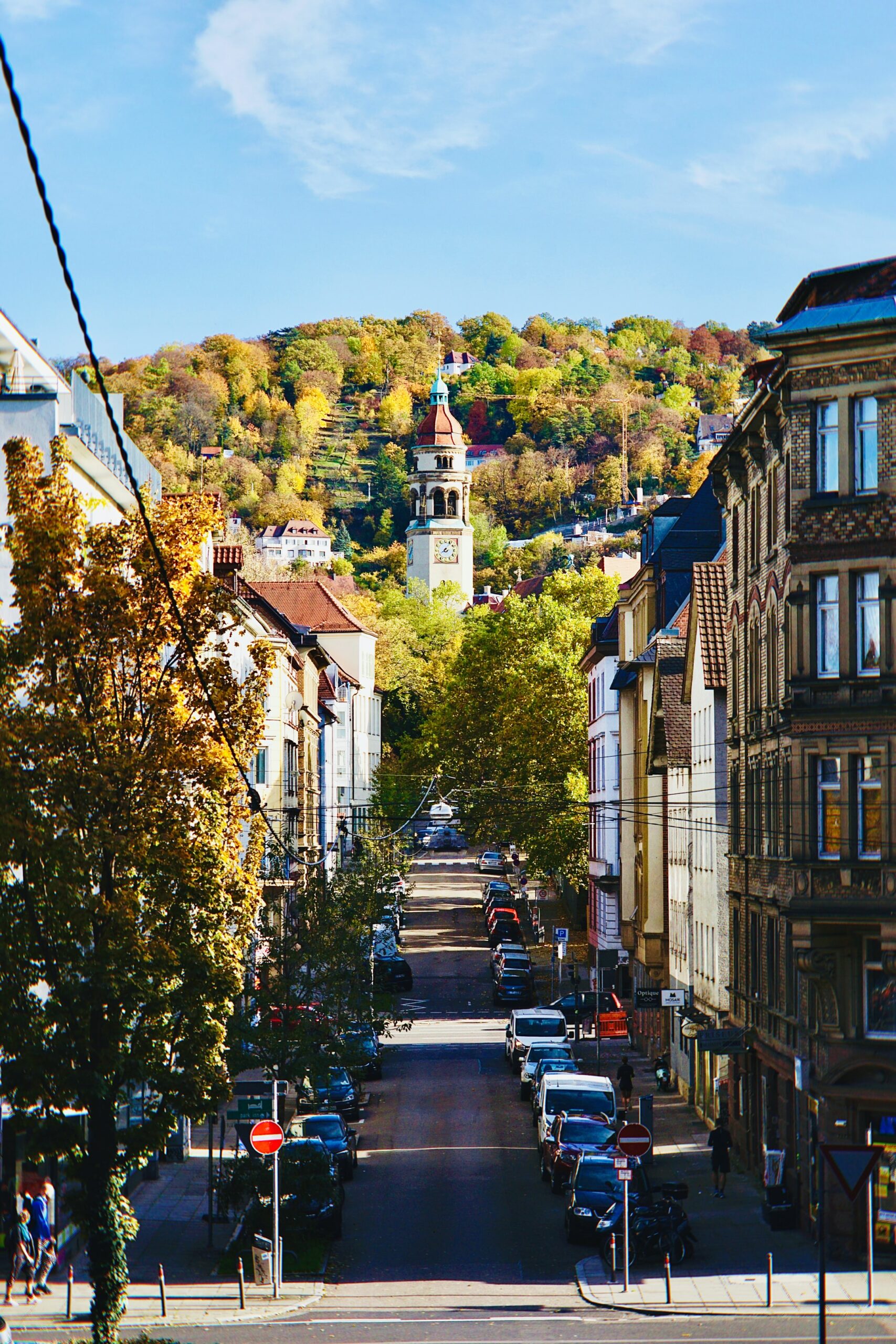 Is the Stuttgart region starting to sound good? Contact our relocation experts will assist you step by step with the organization of your move, so that you can lean back and look forward to your new home!